Conyers, Georgia, has seen dozens of TV and movie crews pass through its streets over the years.
If you've been following our blog, you already know the Originals tv series was filmed in Old Towne Conyers, earning us the name of Georgia's French Quarter©.  But you may be surprised at some of the others.
So today, we're going behind the scenes to reveal 10 of the most popular shows that were filmed in our little town. Can you guess them all?
10 Shows Filmed in Conyers, Georgia
The Resident: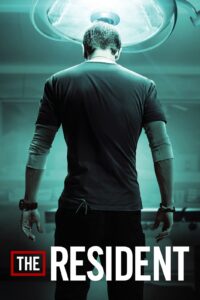 While the hospital building is actually the High Museum in Atlanta, many shots around town feature Conyers. The interior hospital shots also take place in town at one of our many local studios.
Teen Wolf:
You'll find an important piece of Beacon Hills in Conyers! For the 1st two seasons, Costley Mill Park was the filming location for the lacrosse field, Hale House, and some of the show's forest scenes.
Doom Patrol:
It turns out Georgia can look a lot like Ohio. Doom Patrol's production stage is located in town, and they frequently film in the Rockdale County area. You can see some of their filming locations along Commercial and Railroad Streets and The Pointe Bar.
Vampire Diaries:
Conyers was used multiple times for filming, especially in the shows' New Orleans-based episodes. Some of the most recognizable filming locations include our historic railroad station, The Pointe Bar, and the backside of Commercial Street.
Legacies:
CW just loves us! Legacies is currently filming on and off in Conyers for its fourth season. Popular filming spots include Railroad Street, Carters Alley, Awake Coffee, and Center Street.
In the Heat of the Night: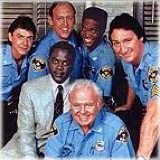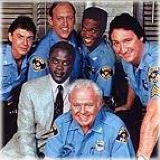 This popular 80's show frequently filmed in Conyers. You may recognize Conyers Presbyterian, Railroad Street, C-Town Bikes & Fitness, and The Pointe Bar, among many other spots around town.
The Dukes of Hazzard:
The first five episodes of this classic show were filmed in Conyers, too! While many of the locations are long gone, Cooters Junkyard is still on Hwy 20, and you can recognize the intersection of Hightower and Bethel roads from the opening scene of episode 3.
The Gifted:
Any Marvel fans out there? The Gifted used Conyers for some wooded scenes and shots around town.
Sweet Magnolias:
This South-Carolina based drama is actually not filmed in South Carolina. You'll recognize Conyers locales throughout the show, including Costley Mill Park and Awake Coffee (True Brew Café).
Halt and Catch Fire: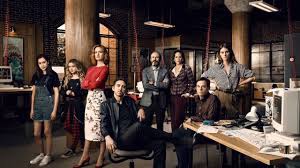 This series spent a lot of its first season in town, basing the main character's home within one of the houses on Main Street. They also used Main Street, Hwy 20 (between Zingara and Carr Roads), and Rockbridge Road for quite a few shots.
Was your favorite show on here?
Filmed in the South offers on-location tours for several of these popular shows! If you're interested in booking a private tour, send us an email for available dates and times!