How would you like to spend your vacation in a unique location that doesn't come with the stress of big crowds and high costs?
We've got the perfect spot: Georgia's French Quarter™!
Olde Towne Conyers, Georgia, has an ideal blend of NOLA vibes, film tourism, laid-back activities, and good ole southern cooking. Not to mention our small-town atmosphere is perfect for disconnecting from the outside world and living in the present (or the past—it's your choice!). And who knows, you may even catch a show or movie filming in progress!
If that sounds like your kind of trip, check out our top suggestions for the perfect vacation in Georgia's French Quarter™.
Shop Your Way through Olde Towne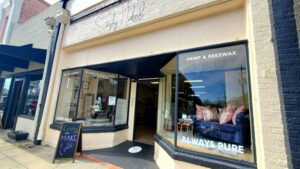 Our historic center has plenty of one-of-a-kind boutiques and stores to discover during your stay. You never know what treasures you'll find, from unique candle and soap shops to wine and jewelry!
Pretend You're in New Orleans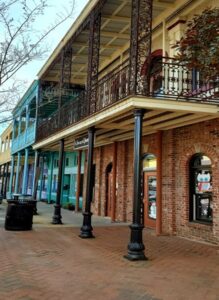 Commercial Street has a special surprise for visitors: a row of French-Quarter shops! These colorful buildings were able to keep their ornate balconies after filming for the NOLA-based TV show Originals ended. As a result, it feels like you hook a turn right into Louisiana!
Catch a Show
As a hot filming location, it's no surprise that our community puts a big emphasis on local theatre! Check out the latest performances at the New Depot Players, 3 Graces Theatre, or the Conyers-Rockdale Council-Arts.
Revisit TV and Movie Scenes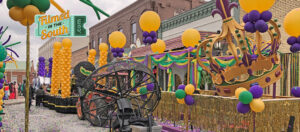 Speaking of filming locations, Olde Towne Conyers is brimming with opportunities to relive your favorite screen moments. Filmed in the South offers an exclusive tour of Georgia's French Quarter, featuring filming locations from the hit TV shows The Vampire Diaries and Originals.
If that's not your cup of tea, there's plenty more film history around town to enjoy. You can retrace the steps of many hit productions, including Dukes of Hazard, In the Heat of the Night, Doom Patrol, Ozarks, Goosebumps, Sweet Home Alabama, and more!
Fill up on Local Bites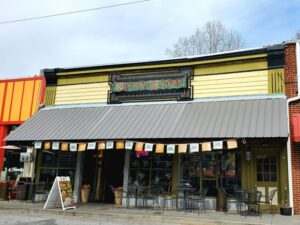 No matter what you're craving, Olde Towne has plenty of tasty cuisines for you to try. We've got an Irish tavern, a sandwich shop, an old-fashioned soda fountain, ice cream, bars, a southern kitchen, and more! We guarantee you won't walk away hungry.
Find and Create Art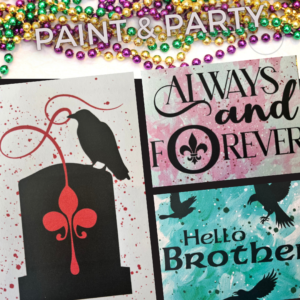 We love art in Olde Towne! Visit the historic Train Depot to pick up a self-guided art tour around town. Then, sign up with the Sketching Pad for a Painting Party! Interested in a unique Originals-themed art event? Register here.
Wander the Gardens
Take a walk through the 1.5-acred Lewis Vaughn Botanical Garden for a quick but beautiful visit with nature, complete with koi fish and a fountain.
Brush up on Olde Towne's History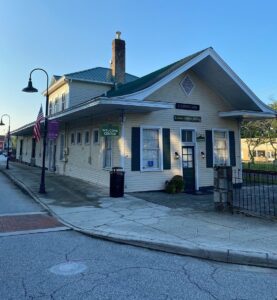 The Train Depot also offers a self-guided history tour you can take through Olde Towne. Grab a map and stroll through our historic streets to learn more about Conyers!
Start Your Perfect Vacation with a Film Tour